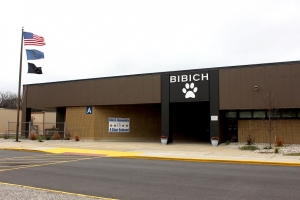 Welcome to our School!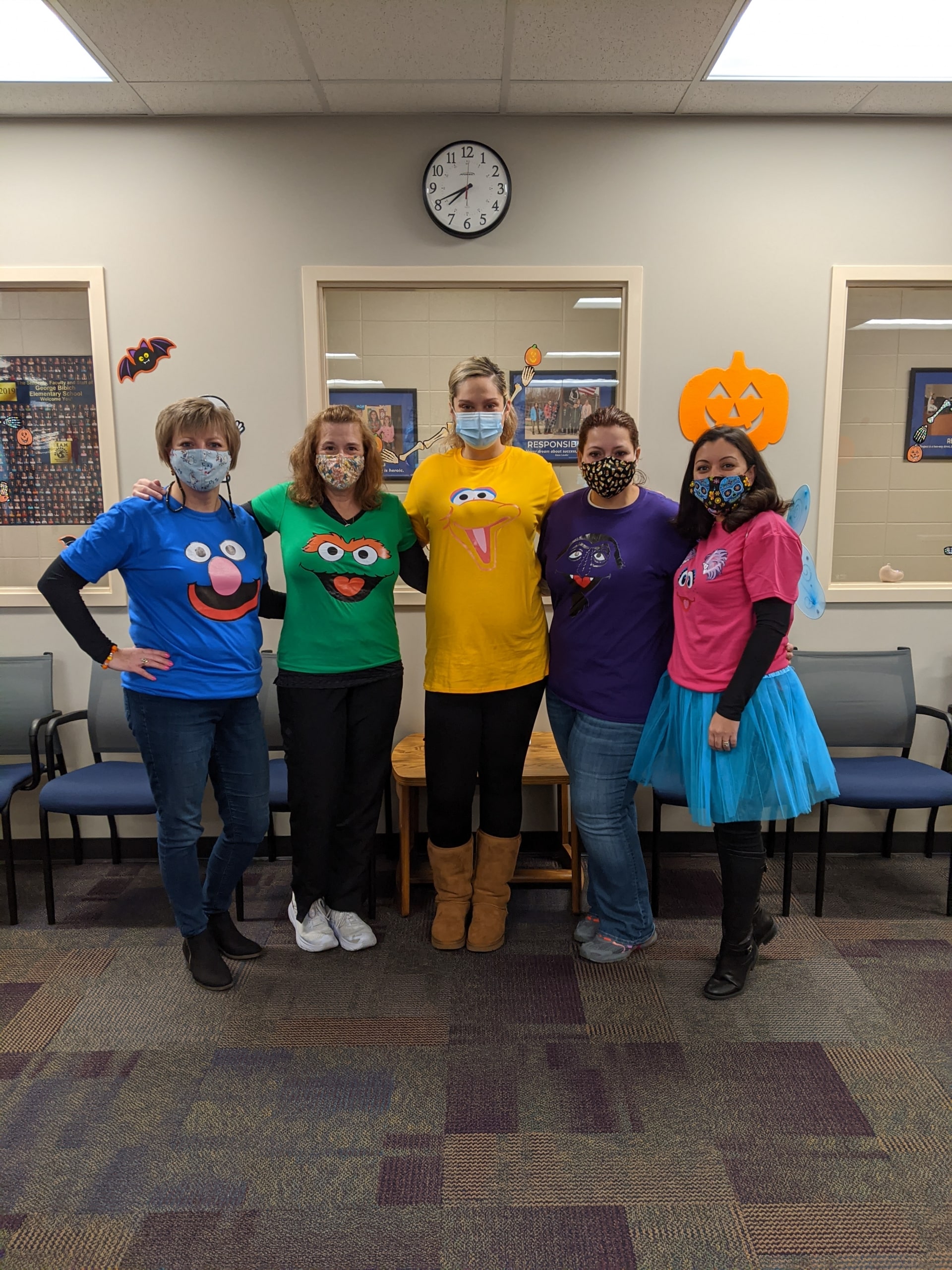 Bibich office staff dresses up for Halloween.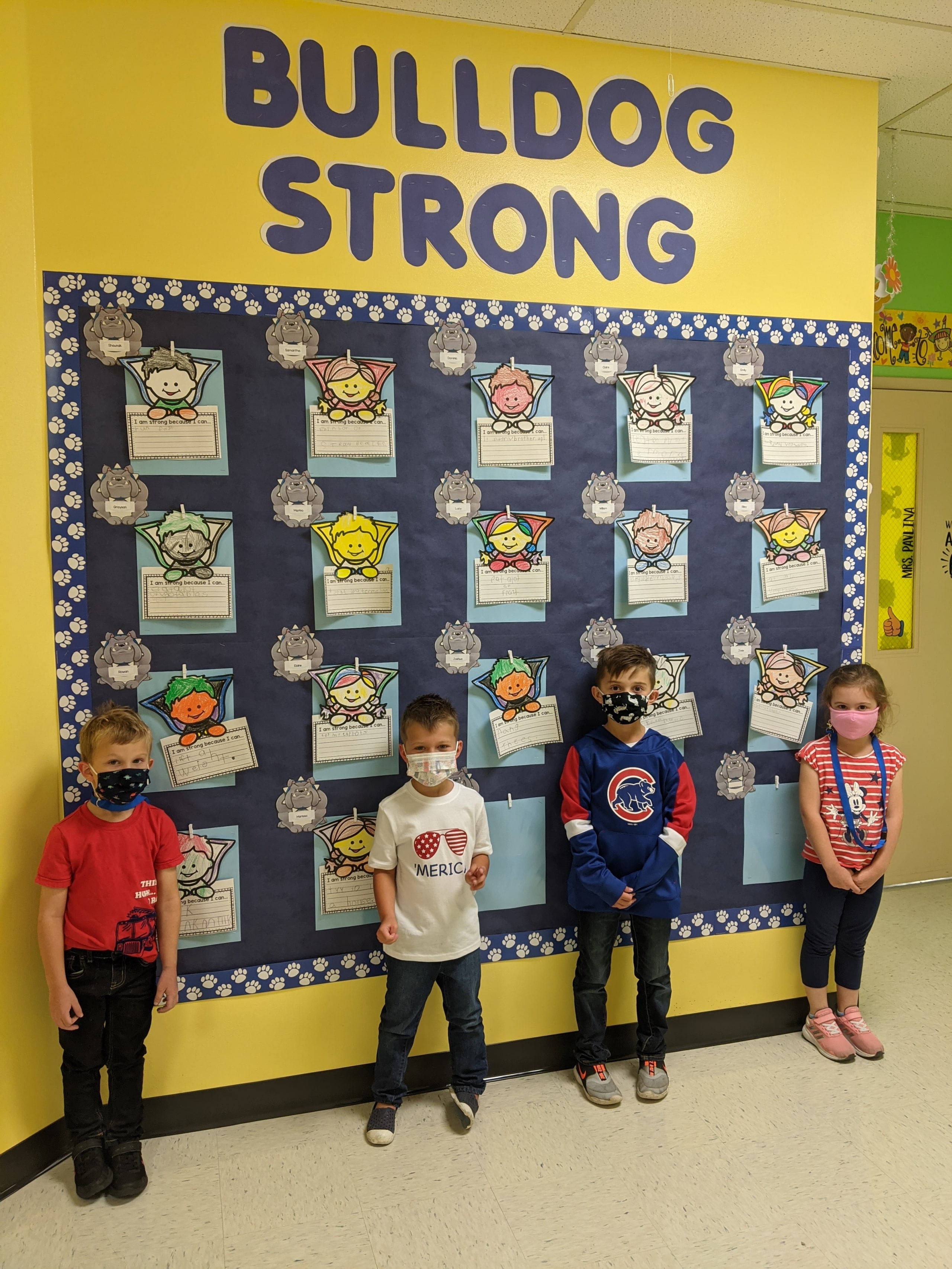 Bibich students wear red, white and blue to observe Patriot Day on September 11th.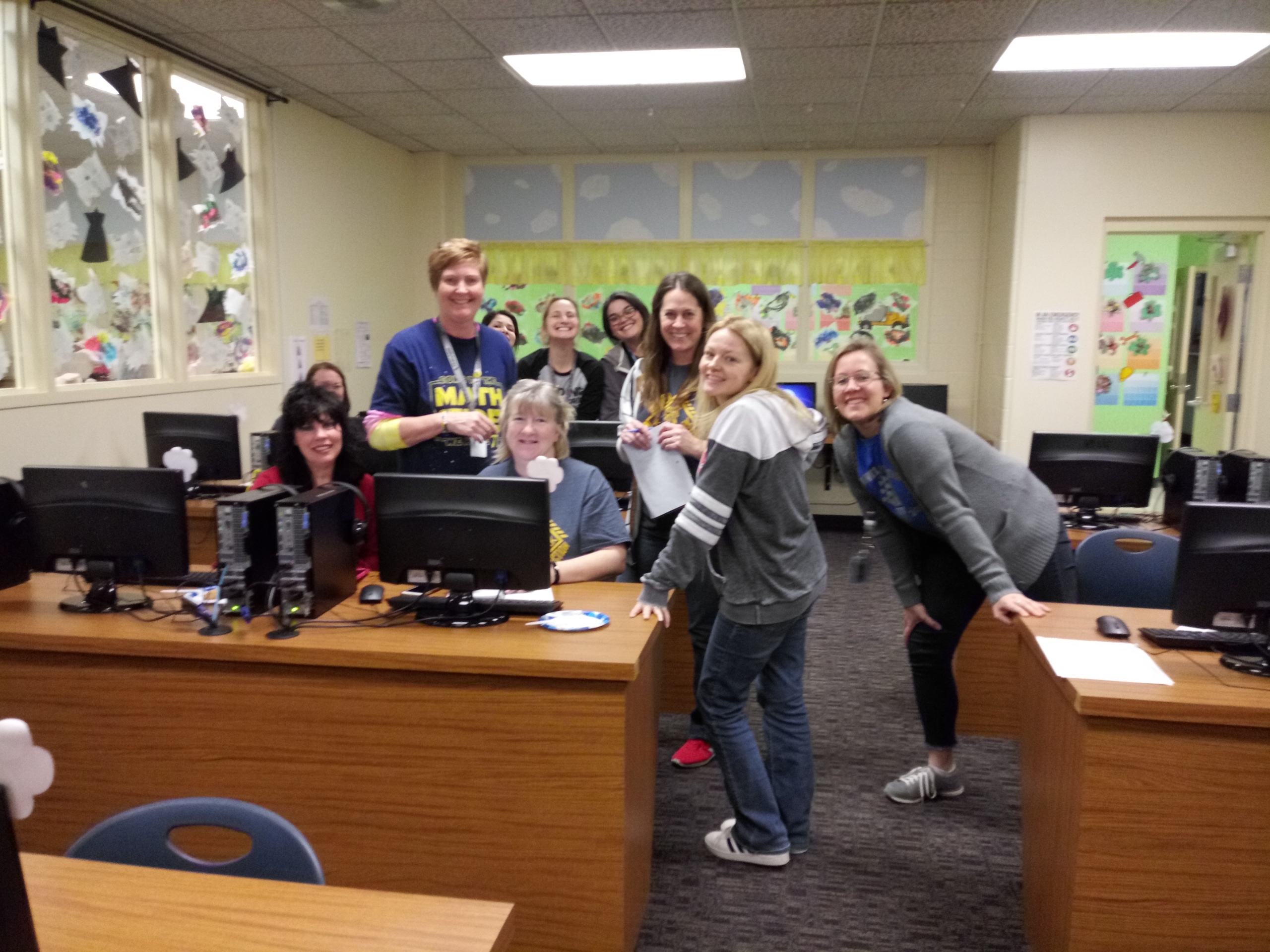 Bibich staff working hard to get ready for distance learning days.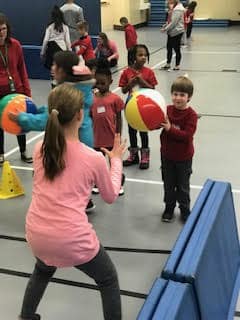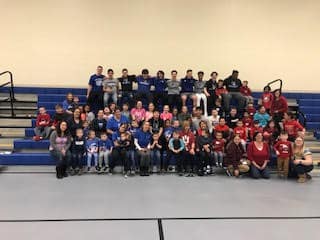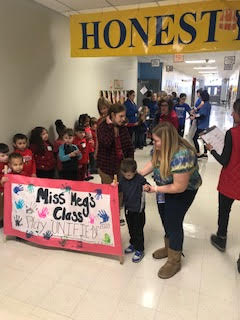 Bibich Early Childhood classes participated in Unified Game Day on February 26th.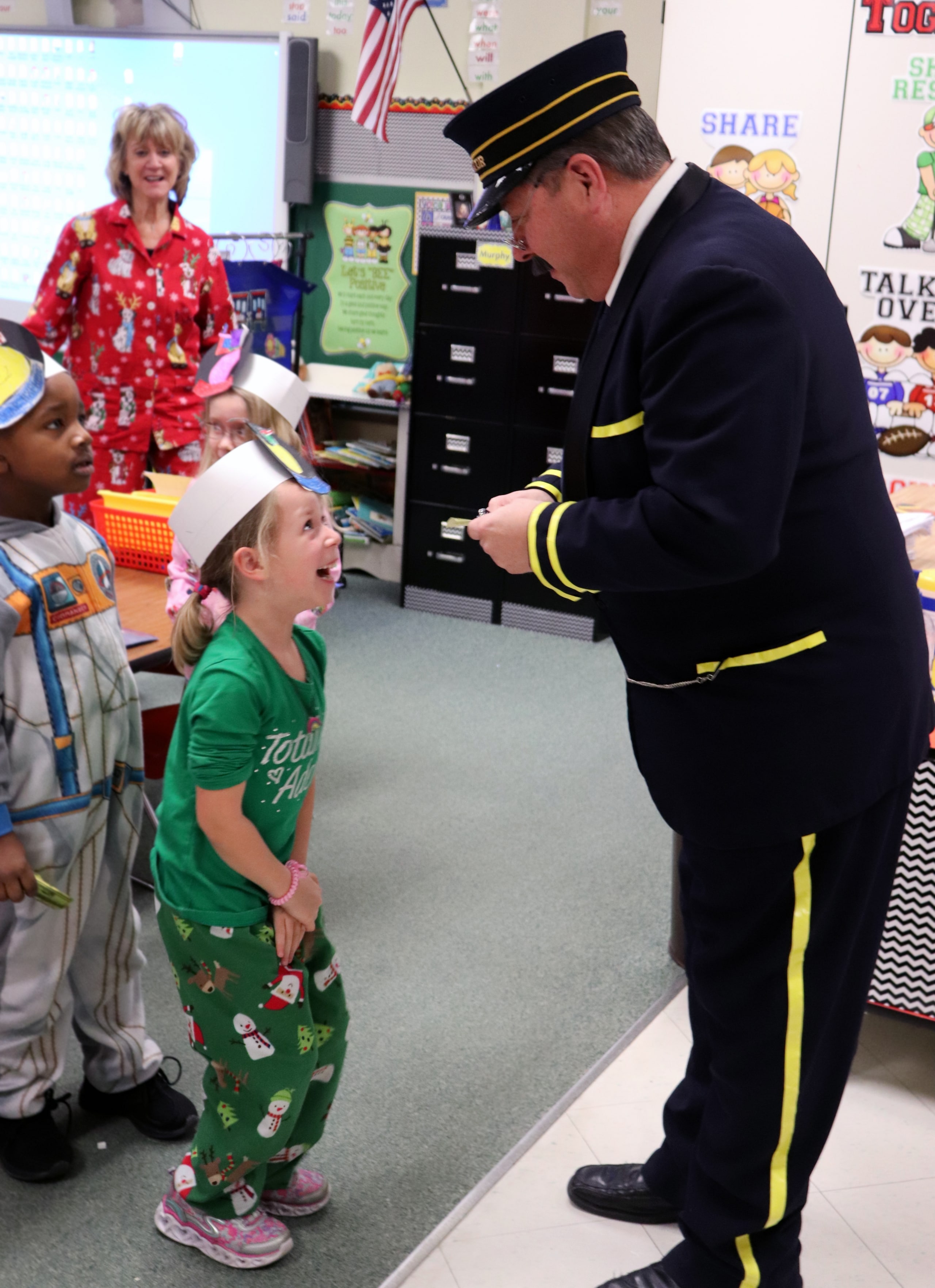 Doug DeLaughter, principal of Peifer Elementary, came to all of the kindergarten classes at Bibich Elementary as the conductor from the Polar Express.
A sensory path has been added down the hall going into the fourth grade hallway at Bibich Elementary for all students to use. It is a path for students to use to get their wiggles out or to use as a 'brain break' type of activity.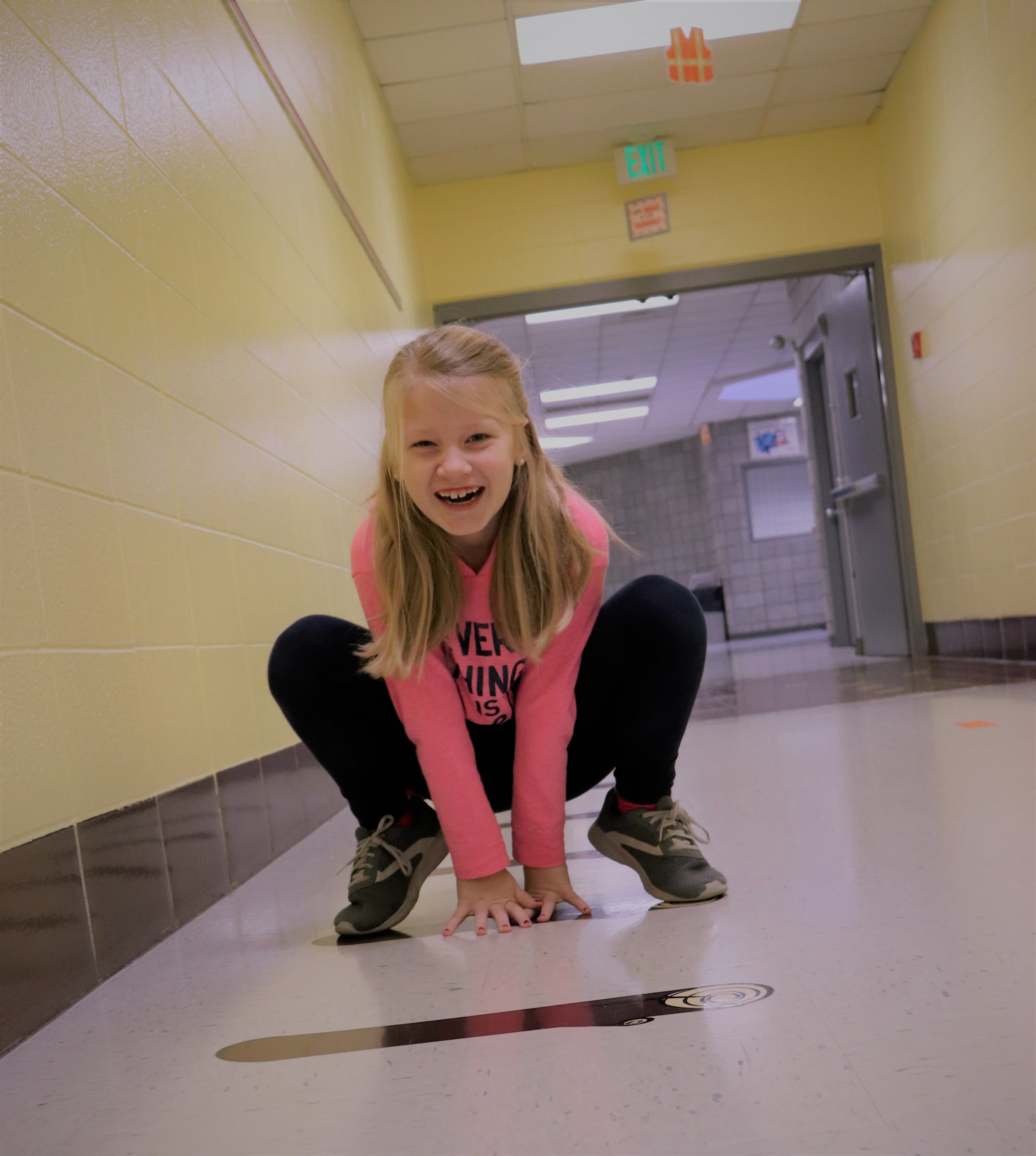 In order to keep the kids up to date on our procedures in handling emergency situations, the corporation routinely practices bus evacuations annually because our kids safety is priority number one.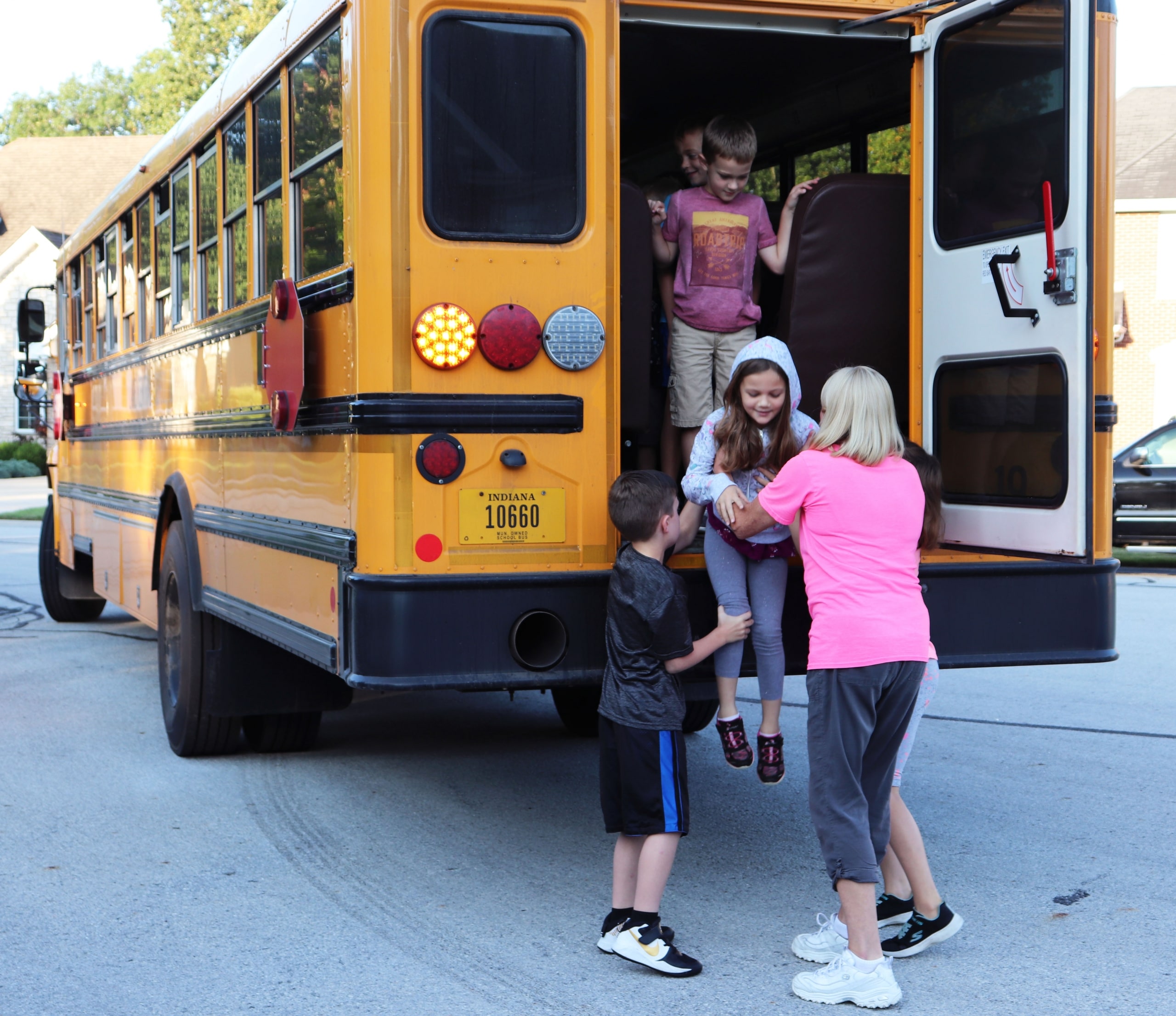 The kindergarten classes took a field trip to Windmill Acres Pumpkin Patch on October 23rd.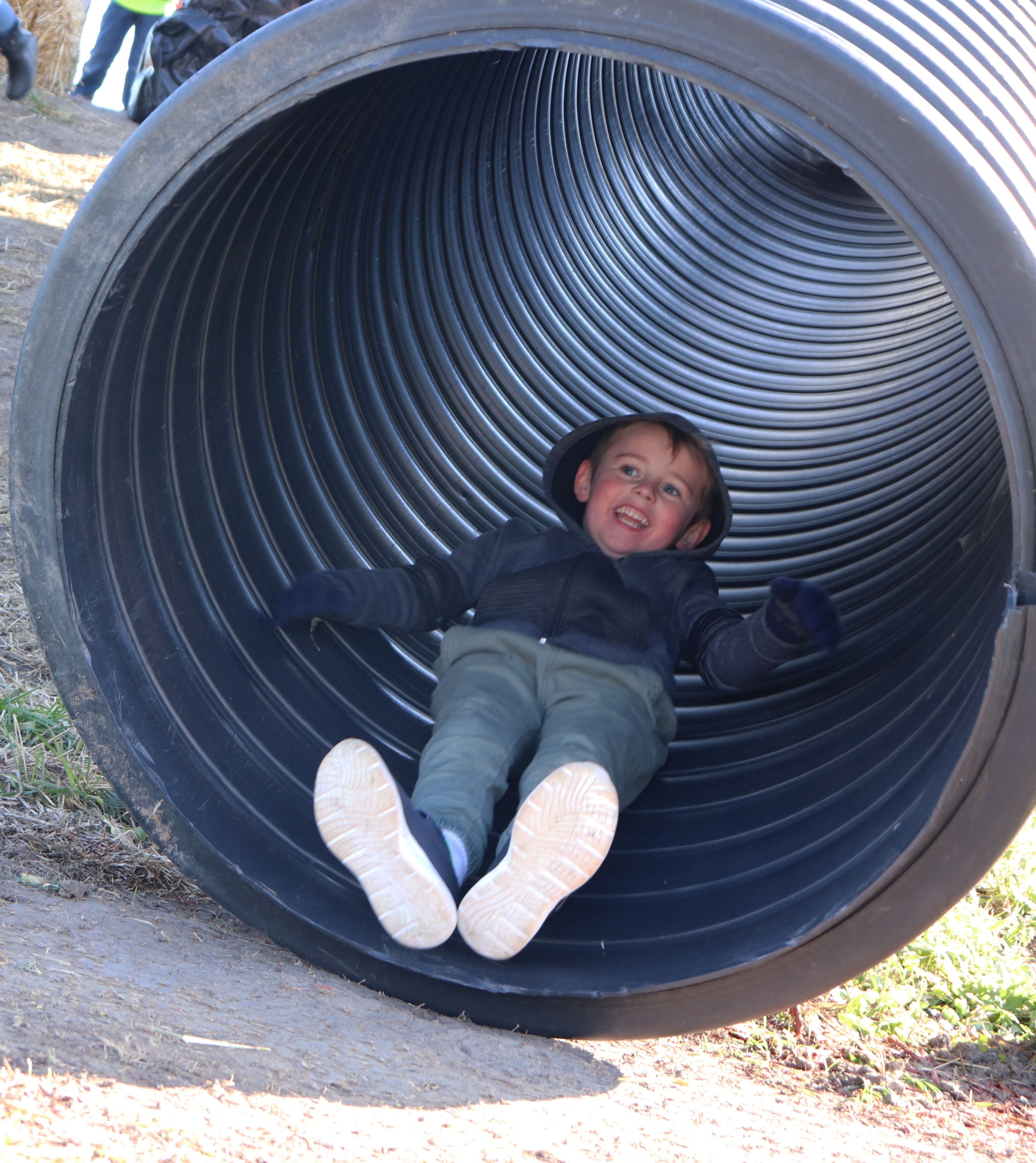 Mrs. Augsburger, one of the resource teachers at Bibich Elementary, has leopard geckos in her class. The geckos are a class pet and are part of her classroom token economy.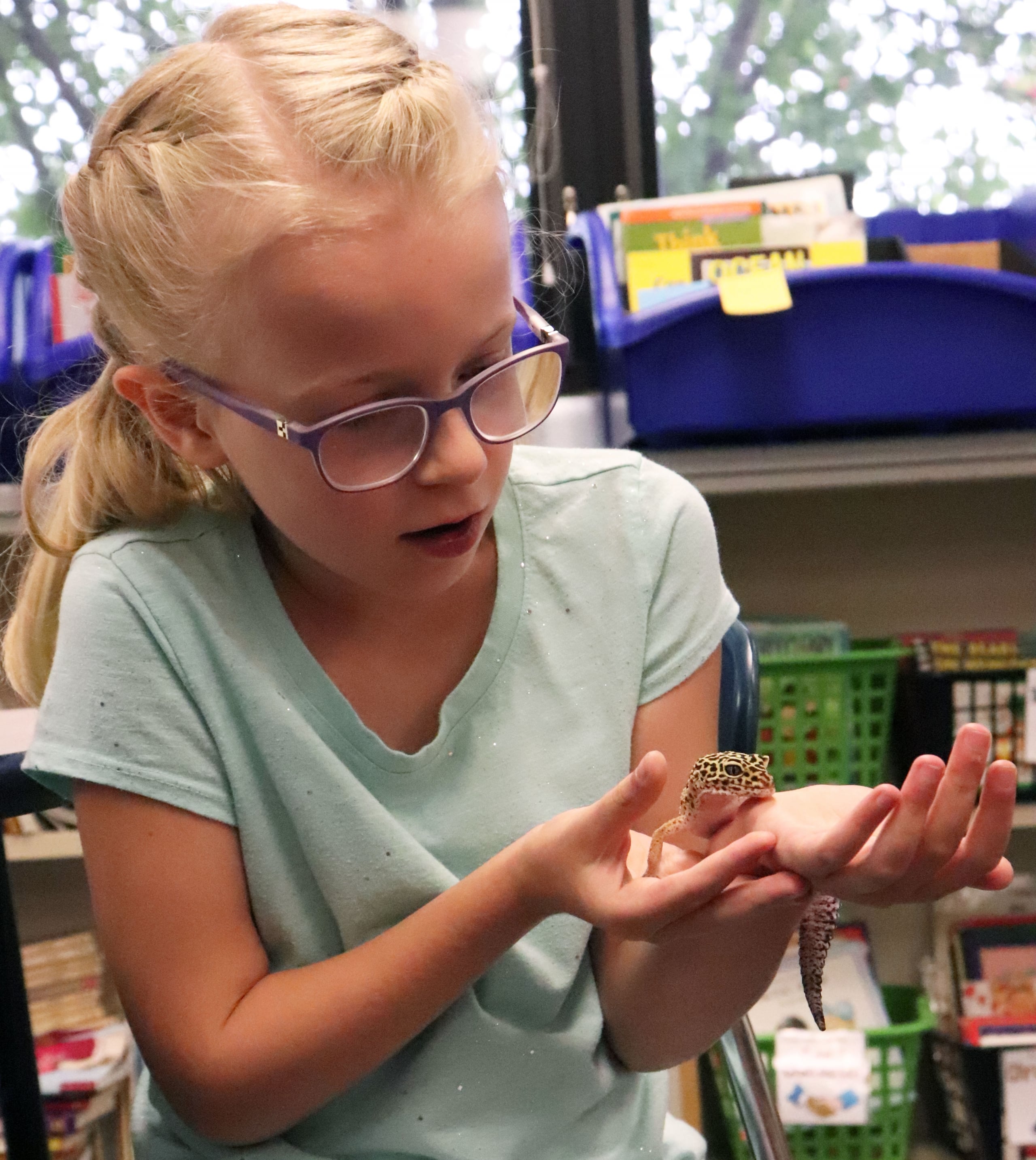 On August 30th, the Dyer Police Department and Lake Central School Corporation SRO Officers conducted a lockdown drill with Bibich students and staff.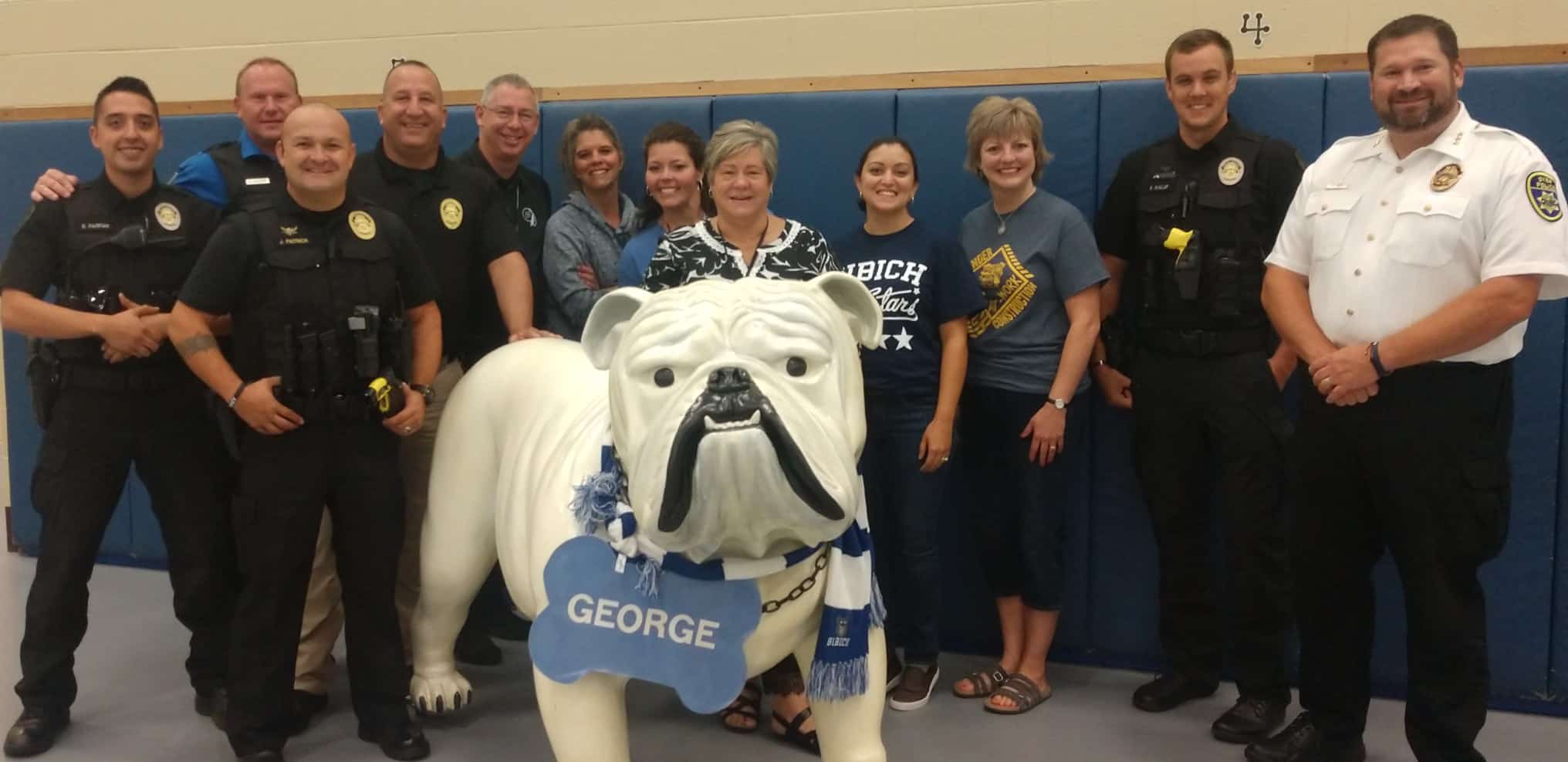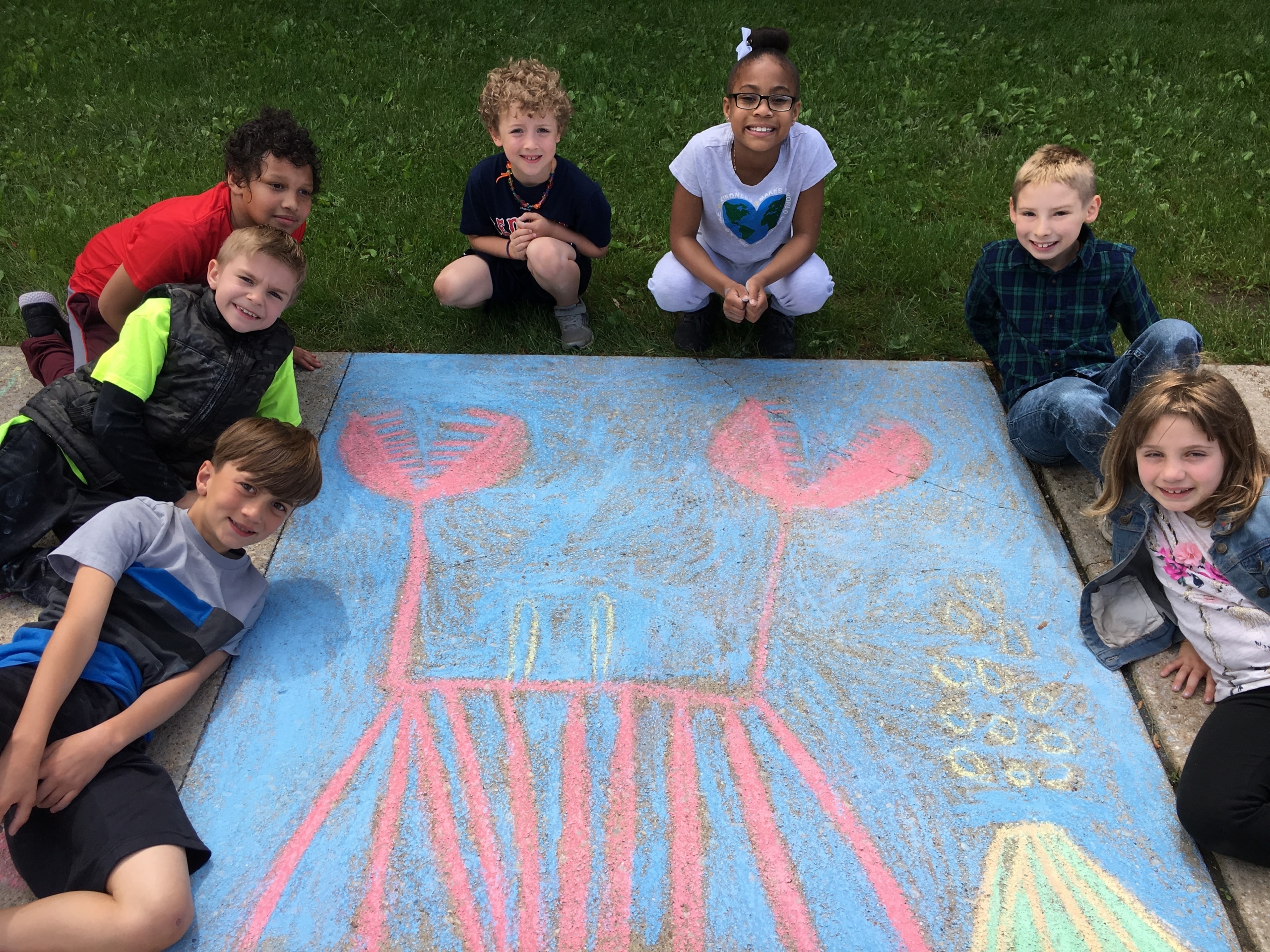 Bibich students enjoy the warm spring weather on the playground.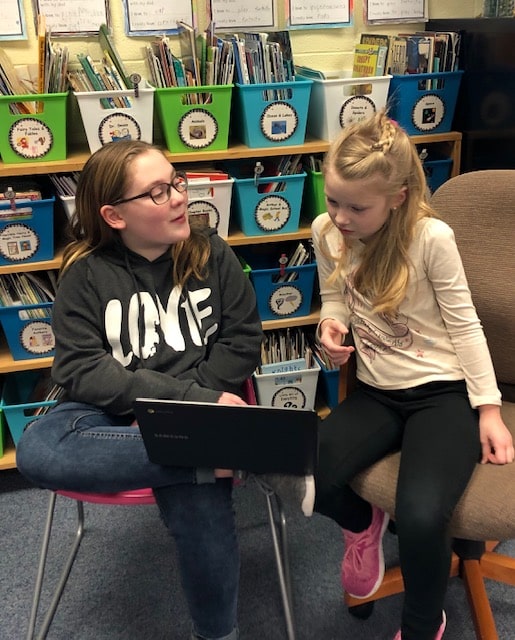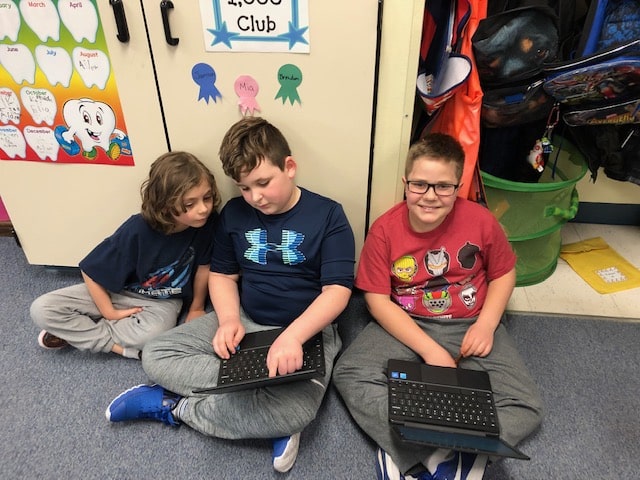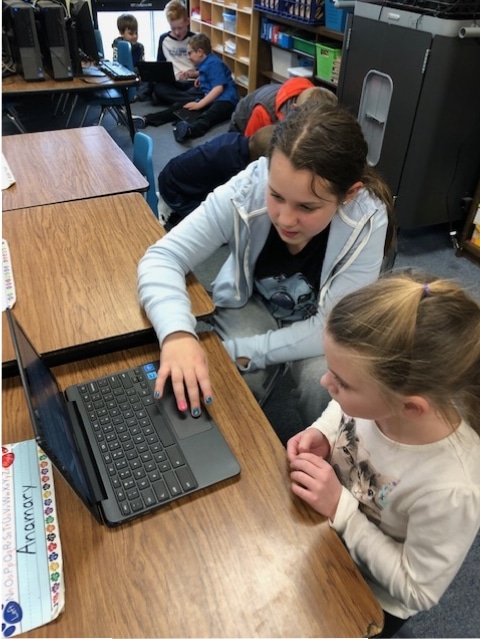 Mrs. Cruz's first grade class at Bibich enjoyed making decisions about the direction of the stories created by Miss Snow's fourth grade class (with the help of Miss Moore) in the "Choose Your Own Adventure" using Google slides.